Brian Atkinson – 100% Clean Comedy.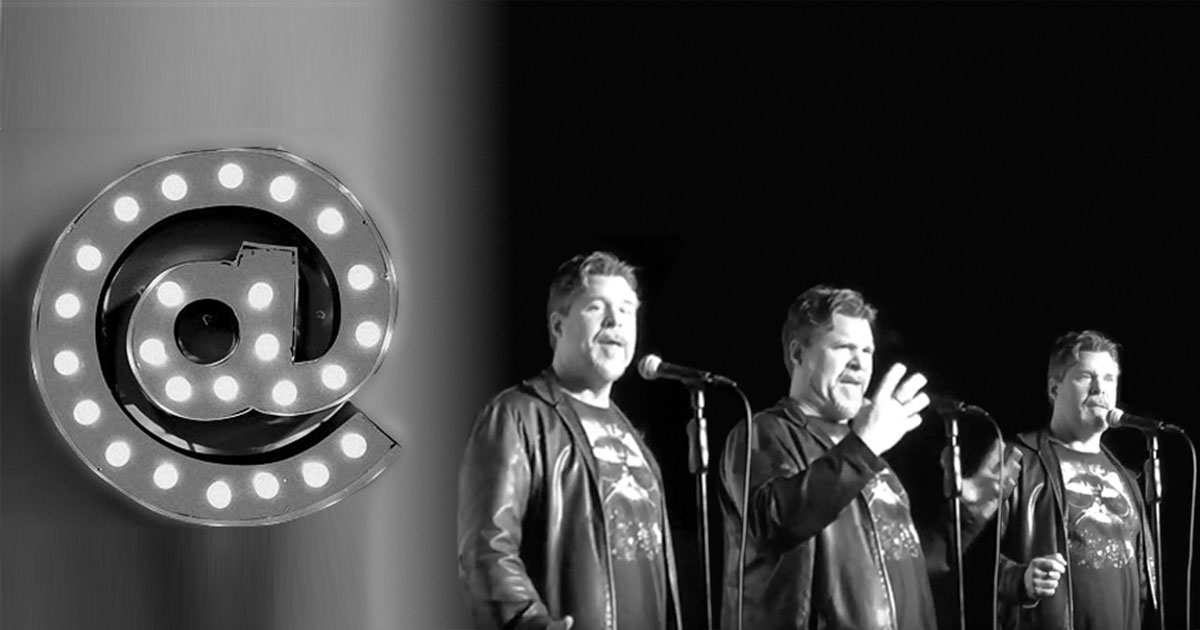 The Comedy of Brian Atkinson
Brian Atkinson is a comic, voice artist, actor, MC, and speaker. His smart, sharp comedic style has been a hit at performances in clubs and festivals across the country including Bonkerz, Dr. Grins, Sunday Night Funnies, and Gilda's Laugh Fest. A former radio personality, Brian's confident and engaging storytelling welcomes everyone to "gather 'round the fire." As a voice actor, you can find his audio books on Audible, as well as Amazon (Sunstone, Cuban Chickie Boom) and iTunes. Originally from Chicago, Brian is a die-hard Cubs and Bears fan. Brian and his lovely wife Holly live in Grand Rapids. He has a lot of t-shirts.
Brian Atkinson – Comedy 2018 – 6 1/2 minutes
Clean comedy – and yet, actually funny.
Clean Comedy
More Videos Below
Contact me to get started. Or book me through GigSalad
Why Clean Comedy?
Clean comedy appears to be more difficult than ingesting a controlled substance and indulging in an unfortunate Tourette syndrome attack for a few minutes. If you've been to an open mic night, you probably know what I mean. Quite simply however, I've always found sharp, witty comedy much funnier. The great thing about my clean comedy is that it can make anyone laugh. From the young and conservative to older and wilder – anyone can enjoy my clean comedy. Since it's not going to offend anyone, you can be sure I'm right for your audience.
A friend asked me once if I used my sense of humor as an intelligence test – and while not far off the mark, I do reach a pretty broad audience.
I owe it all to the Dick Vandyke show. There's all these ways to write material and all of them involve some sort of surprise. In an episode of the Dick Vandyke show, Rob Petrie is Father of the Week in little Ritchie's class.
"Ritchie is afraid that Rob will embarrass him. How can Rob show a class of first graders what a comedy writer does? (What's he gonna do – type?)."
Father of the Week: Season 1, Episode 22, 1962 – IMDB
He explained to the kids – and to me – how comedy writing works – with a surprise. He showed the kids that simply walking into a room is not funny. But, if he walked into a room, and then – just like in the opening credits where walked into the living room and tripped over an ottoman – he did a huge pratfall, and hilariously reacted to it – that's funny. Ritchie's class loved it. In later episodes, after watching Rob trip over that ottoman multiple times, they added closing credits. He walks into the living room again, but this time, gracefully dances around the ottoman. Surprise!
Likewise, Mel Brooks taught me how to make fun of something we all know and love, by taking a premise to the next ridiculous level. He even made fun of comedy.
"Tragedy is when I cut my finger. Comedy is when you fall into an open sewer and die."
– Mel Brooks
More videos:

Brian Atkinson – Sunday Night Funnies 2018 – 2 minutes

Brian Atkinson – Legalize it – Sunday Night Funnies – 1 minute

Brian Atkinson – Shameless Self Promotion – 3.5 minutes
Audio Books available on Audible Amazon and iTunes.

Brian Atkinson – Celebrate Recovery – Monday Night Live – 10 Minutes

Brian Atkinson – Laugh Fest 2018 – 5 minutes

Brian Atkinson – Sunday Night Funnies 2018 – 3 minutes
These and even more videos: Brian Atkinson YouTube Comedy Playlist
What People Are Saying About Brian Atkinson's Clean Comedy
Whether he's talking about the time he almost got the job as the Chicago Cubs field announcer or his solution for repairing our street's pothole problem Brian Atkinson has a unassuming manner about him. He has a likeability not unlike that of an old friend who's sharing an amusing anecdote- just much funnier! Brian was also gracious enough to fill in on short notice to close one of the nights of the Sunday Night Funnies Kingpin of Comedy competition and did a great job!
– Brian Borbot, Booker and Host, Sunday Night Funnies
Brian Atkinson began emceeing for the Internationally ranked Great Lakes Chorus in 2016. His unique brand of family friendly comedy keeps the show moving and audiences upbeat and entertained. The true key to Brian's success as a front man his attention to detail and organizational preparation – and of course – his vibrant personality and fabulous voice! I would highly recommend Brian for your next event as a stand-up artist or emcee.
– Jim Carey, Director, Great Lakes Chorus
Why yes, I am available for stand-up comedy bookings. Contact me to get started, or use one of the forms below.