Today, there are more people on Facebook, than there were on the planet 200 years ago.
Here are the facts about that.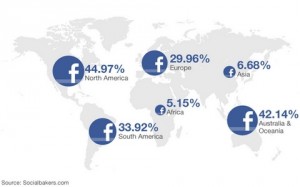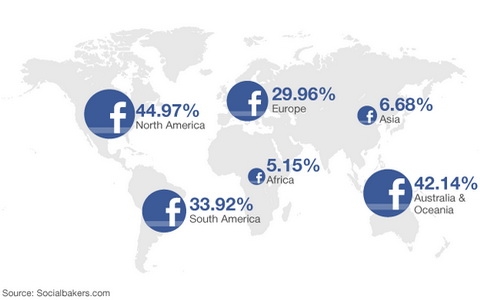 On October 4, 2012 Facebook registered its 1-billionth user.
60% or 600-million of the 1-billion are accessing Facebook using mobile devices.
Launched in early 2004, it took only 10 months for the social networking giant hit the 1 million mark, and now, 8 years later it's 1-thousand times as many users.
If Facebook were a country, it would be the 3rd largest, just behind #2 India at 1.2-Billion, and China at 1.34-Billion.
 The median age is 22.
If you joined in July, 2010 – you average just over 300 friends.
So, what do you want to do about that?
Update: Spring, 2015. Facebook, if it were a country, would be the most populous country in the world at 1.4-Billion.