Sometimes I feel like I live on Social Networks. My profile on most of them reads like this:
"Tweeting from stoplights since 2006: voice actor, speaker, strategery, interwebz bible guy, displaced Bears and Cubs fan, I have a lot of t-shirts"
I spent yesterday touring Amish country in Lancaster County, PA. Towns with names like Blue Ball and Intercourse leave me nowhere to go but easy jokes, and… More T-shirts.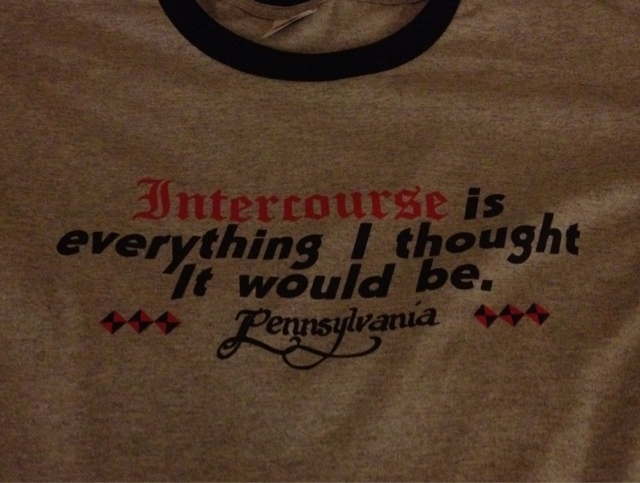 Yeah, I had to get that one.