When a Facebook page has been lying dormant for a time, it's important to start providing content to engage the audience.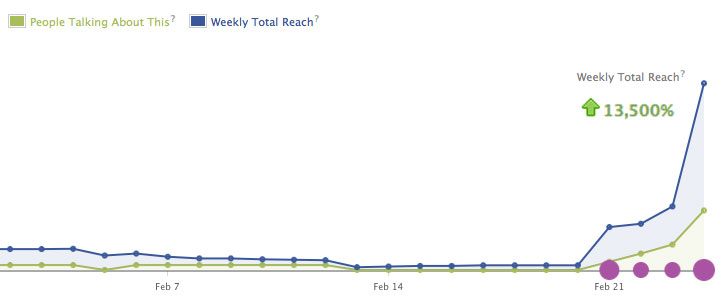 As always, your social media strategy is a content strategy. What are you going to post, when, how often, and how will you know that it's being successful?
Spend the time working with your existing audience to get them on board with what you're doing, and then when you have a track-record of providing interesting and valuable content, start reaching out.
With an established audience, no matter how small, it's a good time to start a campaign of organic and paid traffic increases. Leverage the content you already have along with new content created expressly for your social networking and use targeted advertising to reach a new audience beyond your fans and friends of fans.
Remember – if the content isn't there, or it's not valuable, there is no amount of free giveaways or contests that will keep your audience engaged.