Digital Ministry
As a Christian, God commands me to go and make disciples.
Go to the people of all nations and make them my disciples. Baptize them in the name of the Father, the Son, and the Holy Spirit, and teach them to do everything I have told you. I will be with you always, even until the end of the world.

Matthew 28:19, 20 (CEV)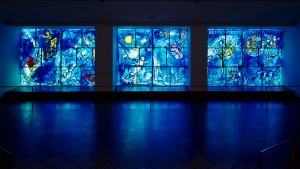 It's not just me of course. It's anyone who puts their faith in Christ. I like to think of the "Go" there in the context of "as you go" or as you do whatever you do. Whether your ministry is in a traditional church setting, overseas as a missionary, or the largest evangelical mission field – the internet. I always like to think of the the internet as updated and interactive stained glass. Originally created for a pre-literate society, stained glass told stories from the Bible and the heroes of the early church without words. We use a variety of media, including images, video, and text to tell stories to a post-literate world who thinks in 140 characters or fewer.
I love helping ministry-oriented and Bible-minded organizations with their digital ministry. Doing ministry online has been a personal passion of mine since I started chatting with people on the old telnet BBSs in the early 90's and helping churches with their first websites back in 1998. I'm happy that I was able to work with over 400 different ministries while working at Gospel Communications (gospelcom.net, gospel.com and BibleGateway.com) and help them with their internet ministry. Most recently, as the Director of Digital Communications at American Bible Society I was able to help build and sustain a social media audience of about 10-million people. I feel a very strong sense of calling in this space.
As I talk with ministries, I've learned that the most difficult thing for them is not posting their content – but coming up with it in the first place. That's where I can help. Christian organizations have different content needs than traditional businesses. They have goals that involve reaching people for Christ and increasing Bible engagement along with increasing awareness and developing their brand. They also have a different Public Relations need to keep their exposure positive – even more so than any other product or service.
All that takes experience, finesse and an understanding of Scripture. You'll find Social Network Voice is a partner worthy of your trust, and fully capable to help you shepherd your online audience.
Ready to learn more or get started? Give us a shout!
Read more about Digital Ministry
Read more about Social Media Strategy
Read Success Stories from Ministry organizations