Twenty years ago, churches were starting to put pieces of what they did online, and a few basics emerged that are as critical to a church website today, as they were then.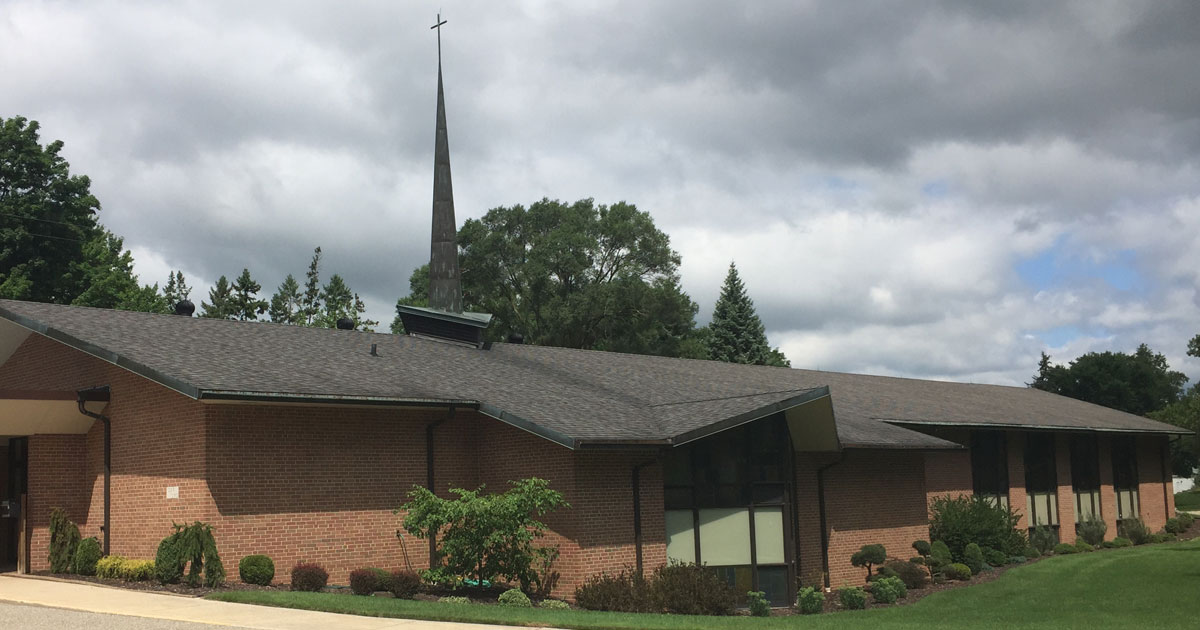 Yet, 20 years of church website development have taught me that most church websites are produced with the same amount of navel-gazing that a church bulletin has. Don't get me wrong, I think the church bulletin is an important way to communicate with the people inside your church. The church bulletin serves a dual purpose. It exists to provide a printed guide (for those who value print and paper) to the order of worship, and information important to the life of your church.
Likewise, a church website should have information that serves the community inside the church. However, it is the primary, and usually only, way that someone who is not a member or regular attender may ever experience your church. For many people born between 1965 and 1995 the church website is where they will expect to find important information. People born later will want the same level of information, but may only experience it on a mobile platform. If your church website is your primary external marketing piece, and potentially your primary internal communications engine, shouldn't it get at least the same amount of weekly attention that your church bulletin receives?
So, let's give that church website some love.
Top of the site – the basics
Worship time(s) and location and contact information. No, really. The most important piece of information on your church site is where and when. If your service times change throughout the year, say so. There's nothing wrong with listing school-year and summer service times on your site, right at the top. The key thing to remember, no matter how many times we preach that the church is what happens outside the building every day of the week, people think of the church as Sunday morning.
The address of the church, with easy access to a map needs equal footing. How can someone contact the church administrator, pastor etc? Is it easy to get hold of someone? I can't tell you how many times I've called a church phone number to find not only no answer, but no voicemail, or no basic information in the greeting. What happens if you send email, fill out a form, or make a call? What happens to those little cards people fill out and put in the offering plate? The speed and friendliness of your response is a show of love to people willing to take a chance and reach out to you.
Calendar of Events
I can't stress this enough. What's going on at the church. This is possibly more important for your faithful saints, than it is for potential visitors. Imagine if people knew they could find out what time an event was, simply by visiting the website! It also shows your potential new members what kinds of things make up the daily, weekly, or monthly life of the church. If you can filter the events by age group, location, or other options – consider color coding those to make it easy to see at a glance. The calendar should be easy to update so that the church administrator, or even the pastor can make changes.
Staff
Faces are so important. People are looking for people who look inviting and friendly. You can take the photos with a smart phone, as long as you have enough light, and shoot from neutral or slightly higher angle. Let's help to minimize those double chins!
Staff who are not professionals at what they do for the church should have a meaningful, relatable bio of a few sentences. Be sure to include some interesting tidbits.
Qualifications are crucial for your pastor and professional staff. Potential visitors don't need a complete CV, but they do need the basics to understand why someone is in a particular role. The personal bits are important here as well.
Contact information for each person should be available. A link to a contact form or email addresses is a minimum.
Sermon Archives
Astute searchers will want to watch or listen to the recent sermons to get an idea of what they can expect from the pulpit.
Social Media Profiles
Are you keeping those profiles updated at least as often as your church bulletin? If you aren't active on social media, don't include the links. It's a turn off to click through, and see the most recent post was some time ago. In social media terms, 2 weeks is a long time, 2 months is an eternity, and 6 months is out of the question. Not sure what to post? Start with items that appear on your calendar, invitations to the service, Scriptures from the previous or upcoming week's sermons, and a note about the next sermon topic or series are all easy posts that don't require much skill, just persistence.
Information about Children and Youth Ministry
It's a fact, people who have not darkened the narthex of a church since college can suddenly realize the need for spiritual direction the moment children come into the picture. Beyond spiritual formation of their children, people want to know that the kids will be safe, and well cared for.
Beliefs
As people poke around, they're going to want to know, in easy statements and bullet points what you – the church believes. The critical piece of course is the Gospel. Beyond that, does your church consistently recite a particular creed? Are you part of a denomination that already has a statement of faith? There's no need to reinvent the wheel if it's already out there.
Photos and Videos
Let's see the inside and outside of the church on a regular day. Christmas pageants are lovely, but if you don't have a few fresh (within one year) photos of daily life – don't post the holidays. Faces make the photos and videos live. There's nothing so inviting as people who look like they're having a good time.
Some Don'ts about Photos and Videos
Don't use copyright protected music (all those songs you hear on the radio, from CDs, and downloads included) in your videos unless you have purchased the rights to use that music.
Keep in mind that some people don't want to appear on the internet. Don't include them in your photos.
Along with the critical features that should be visible to your congregation and potential visitors, there are invisible features that are just as important. Some of these are only going to make sense to people who build sites, but believe me, they matter.
Plugins
Sometimes template-based sites come with everything listed above and more. Those are rare, and tend to be more pricey. There are hundreds of free tools that make your website work better for you, and you don't have to reinvent the wheel. They aren't much good if you can't simply plug them into your site when and where you want.
Examples:
Social Media Profiles
Photo Albums
Audio Players
Video Players
Calendars
Maps
Contact Forms
Surveys
Blogs
Links
Code
Sure, not everyone is going to be able to write code, or know how to use it, but code is exceptionally valuable. There are myriad times that a template just can't do what you want it to do. Being able to plunk in a chunk of code on a page to change the layout, just a little bit, is critical, as well as being able to implement the plugins above.
Search Engine Optimization
What good is your site if no one can find it. The template sites might help you to get your site published, but beyond that, their ability to promote your content organically is minimal.
User Experience
I've saved the most important for last. The way someone views and interacts with your site is the most important piece. You can literally have a one-page site with the service times and location, and a way to reach someone, and that's going to give you the basics. Anything beyond that, is going to take work and skill. Are the menus and links intuitive? Are people going to be able to navigate your site naturally in the split-seconds it often takes for them to decide whether or not they will go further, or ever come back? What's the difference between your desktop site and your mobile site? Can they get the whole experience? Have you gone to far and your desktop site looks like it belongs on a phone? There is no end to the details that can create or destroy the user-experience.