A Christian Response to ISIS
"You have heard that it was said, 'Love your neighbor and hate your enemy.' But I tell you, love your enemies and pray for those who persecute you,"
Matthew 5:43-44 NIV
Really?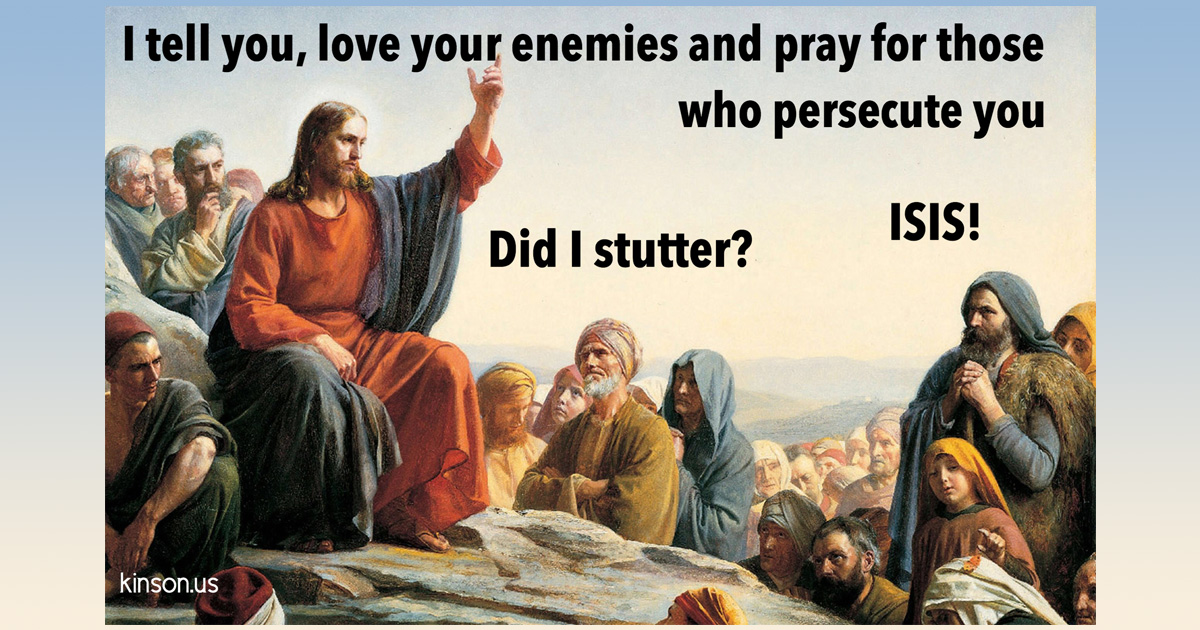 But They Want To Kill Us
In other words, is it possible that while we are called act in loving ways, and and to have our hearts set on love for everyone, that the very people we're supposed to love will want to kill us? Of course it does.
I'm Afraid
It's a frightening premise. However, it doesn't matter. God says, "Be strong and courageous," "Don't be afraid," "Have courage," in the face of frightening people and situations. Love them anyway.
How to Pray
Pray for their well-being, health, food, shelter. Pray for their new homes. Pray for their families, and friends. Pray for them to meet people who will be loving to them. Pray for them to know Jesus. Pray for the state of your own heart. Pray for God's Kingdom to expand. Pray for mercy. Pray for love. Pray for kindness.