1 pound…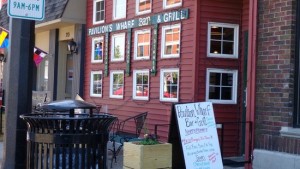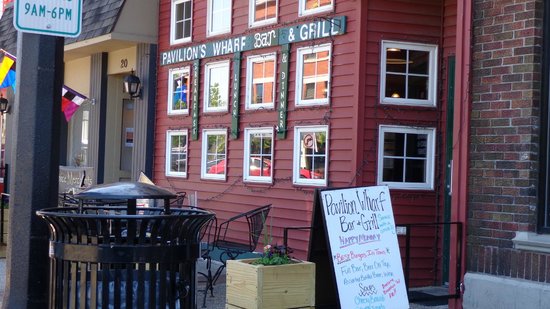 One of my favorite places in Grand Haven is Pavilion's Wharf right there on Washington. It's a cute little place decked out like a red, green, and white cottage, but inside it's an awesome little restaurant and bar.
The burgers are clearly their best offerings. Cooked to order and available in 1/2 pound or… yes… Full One Pound options. Fiesta burger: bacon, swiss, guacamole, and I encourage you to try the curly fries.
You won't go to bed hungry… and you wont wake up hungry the next morning either.
… maybe it's just me