So there was that time I was on stage doing sound effects.
You might know that I'm a voice artist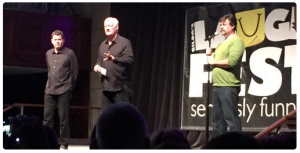 and that I can do Audio Books, Comedy, Commercials, Impressions and Characters, Movie Trailers, Narrations, Radio and Broadcast, Theater, and Videos. You might even know that I was a finalist to be the PA Announcer for the Chicago Cubs. But did you know there was that time at Laugh Fest, in Grand Rapids, MI that I did sound effects for Colin Mochrie and Brad Sherwood (Who's Line Is It Anyway) in one of their improv games?
Oh… you knew that?
Ok, never mind.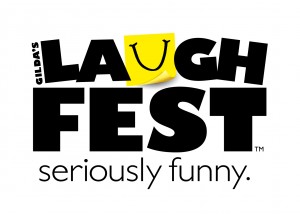 Well did you know that dates for the 2016 Laugh Fest have been announced?
The sixth annual festival of seriously funny stuff announced it will return March 10-20, 2016 for 10 days of standup comedy, films, open mics, people and pets and a lot more, including the 5K FUNderwear Run.