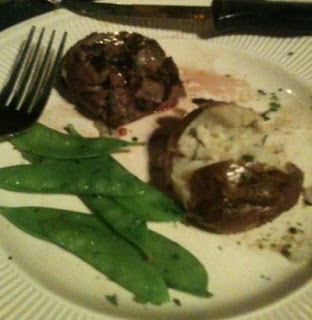 I recently had a late dinner special at a little pub. Little being the operative word here. Not only was the room small, so was the food. This "Petite Filet" came with an itty-bitty potato and snow peas. The Steak was fine – just about 3oz. The potato on the other-hand was the size of a ping-pong ball.
I felt like Gulliver.
So what goes with that? A tiny Coke of course.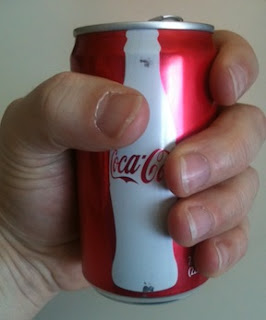 … maybe it's just me?