I've worked as all of these things: a voice artist, a model, an actor. It's the most fun I've ever had, and I'd like to tell you about it.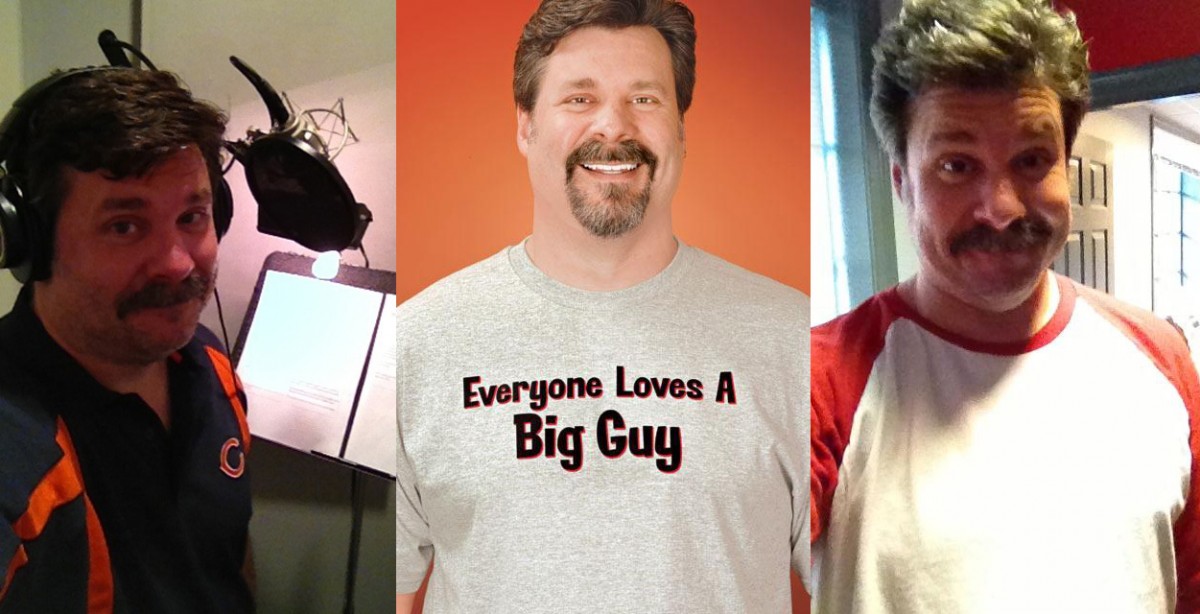 I've always kept my hand in the voice and acting world. There's community theater, professional gigs, and all sorts of opportunities to work, if you're willing to do what it takes, and available to do the work. I was unemployed, or FUN-employed for a while, and after spending the day doing everything I could to find a regular job, I would go on auditions. I got myself an agent, and they sent me on a variety of projects, plus whatever I could do on my own. What I really needed was a little pile of money to live off of, while I worked on voice and acting jobs.
When I visited my agent for the first time, and they wanted to work with me, I thought for sure they would send me out on a voiceover or voice acting job. Nay! To my utmost surprise, my first paid job with them was as a model. I said "Maaaaadel." I modeled a "Big Guy" T-shirt, a beach towel, some water-proof gloves and socks for the Harriet Carter catalog. It was a hoot. I met the photographer in his studio and we had a great time talking while he took pictures. He photoshopped me to a degree I'd never imagined, and after a few months, I saw myself on the website. My friends had a good laugh. I even modeled another T-shirt another time, and it would have been a fun way to earn some extra money.
A while later I went on an audition for what I found out was a Lifetime Movie Network show called "Killer Profiles." I thought I was auditioning for one character, but it turned out to be another. I got the part, and played the over-40 version of Wesley Shermantine, one of the "Speed Freak Killers." I had to shave off my beard, but leave the mustache (pictured above).
The same day after that audition, I walked about 6 blocks over to another studio where I was auditioning to play a pirate. Well, technically, I was auditioning to play a business man, who gets dressed up like a pirate. I pitched myself as a voice talent to the producer, and they called me in for a few voice jobs. One of those times was on the same day that I was shooting the Serial Killer Profile. So there I was in the studio, recording a voiceover for PBS Kids, Sprout Network, The Chica Show, and immediately after, I was across town in the television studios where they make the children's show – but we were using an adjacent space to film the killer profile scenes.
And now I can say that I've been a Voice-Artist-slash-Model-slash-Actor.
The end.