Over the last 20 years of talking to people about their technology, the web (interwebz), and now social networking and social media, I've heard the following statement too many times: "Let's just get started, we can do the strategy thing later."

Maybe it's because I'm a strategic thinker, but to me this seems like a bad idea. Rather than talk about what's wrong with it though, let me answer the question, "why you need a strategy" instead.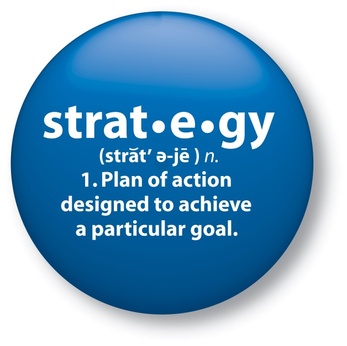 First, a written strategy is not set in stone (unless you use stone… and I don't recommend that). It helps to guide your process, people and decisions.
A strategy provides answers to the basic questions:
What are we doing?
Why are we doing it?
Who is our audience?
How are we going to do it?
When will we expect results?
How will we know if it's been successful?
A written strategic document gives you something to refer back to later.
A written strategy includes information that we know already and provides a place to add information gathered later.
A written strategy sets expectations for yourself and helps you set expectations for others.
A strategic document can include other things to help you going forward:
Goals and objectives
Implementation steps and milestones
Measurements and metrics
Another great thing about a strategy is that it can show you where your strengths and weaknesses are. It can show you where you'll need to bring in additional help and where you can do things yourself. It's also great for that moment we all have when we are staring off into space thinking… "ok, what's next?"
Yes, of course you can just start posting things on Facebook and Twitter. You can even hire someone to do that for you. A strategic document helps you to know if you want to keep doing it, make changes, or hire someone else.
If you hire Social Network Voice, we always start with a strategy. You can take that and implement it yourself, hire someone else to implement it, or hire us. As long as you start off knowing what you're trying to accomplish and a plan to do that – we know that we're serving you best.