worst moment ever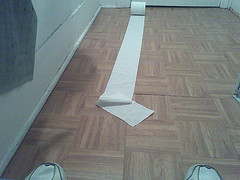 Maybe something like this has happened to you?
Something awful happens. You're not sure if you should tell anyone.
It's humiliating.
It's terrible.
It's hilarious.
So, after a few days, you go ahead and tell everyone you know.
Yeah…
So has something like that ever happen to you?