Brian Atkinson: Voice Actor – Comedian
Voice Artist and Clean, Corporate, Church Comedy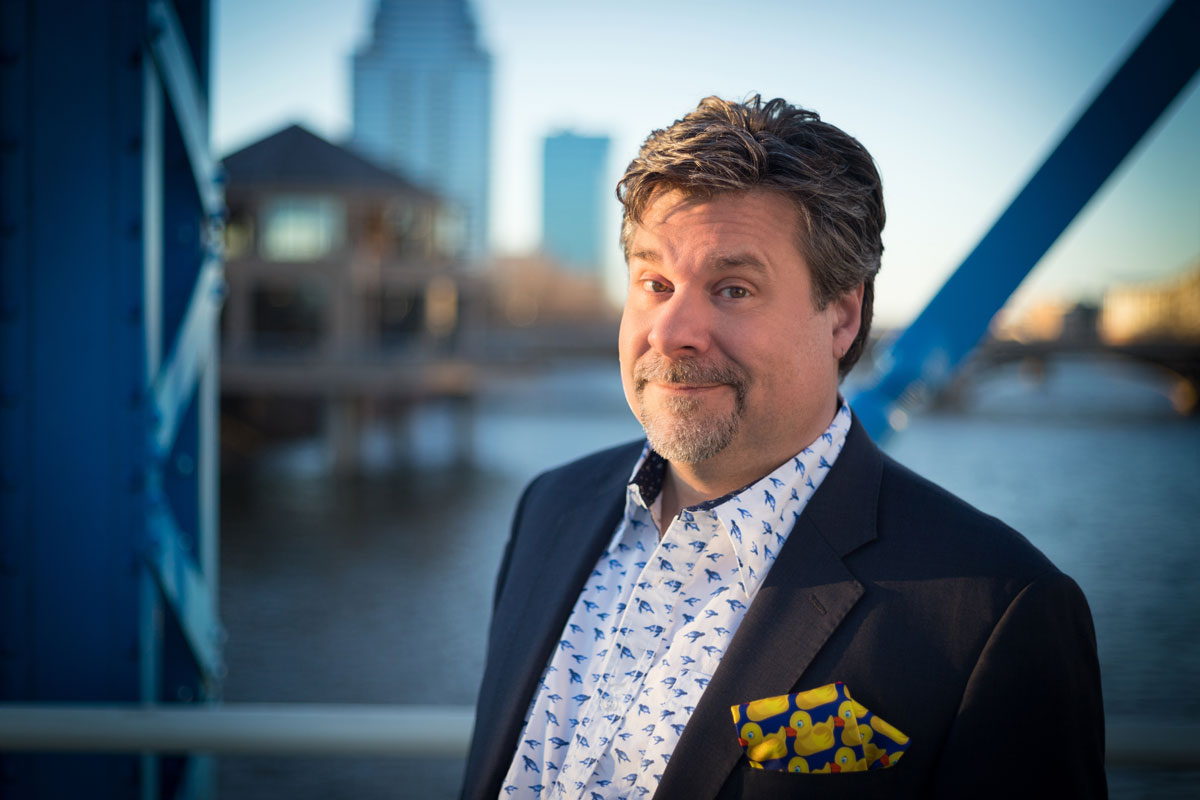 Download full hi-res version 12mb
Versatile voice actor and announcer for commercials, movie trailers, narrations, character voices, impressions, regional accents and special projects. Use my voice! Click the arrow on the player to download clips.
Brian Atkinson – Commercial Demo
Brian Atkinson – Narration Demo
Audio Book Demo (more)
Baseball Memoir, "My Cubs," by Scott Simon

I'm also available for clean comedy, speaking, and MC engagements.
Brian Atkinson – More Voice Actor Demos And Samples
Use the links to the right to listen to the samples and demos in each category.
Sunstone is available on Amazon and Audible. I performed over 40 voices in this Science Fiction (Steampunk) audio book.
The sun goddess Navora created a new world on a primitive moon, and the Sunstones to guide her people. As centuries pass, life on the moon develops into a geothermal steam-powered industrial age. A triumvirate of politicians, banks and corporations bring strain and suffering to the masses they rule over. With the gears of time ever moving and trouble spiraling to a crisis point, can three individuals and a handful of fossils prevent a violent revolution?
Cuban Chickie Boom by Bill Ciccotti is an action-adventure, in the pulp-fiction or noir style. It has comedy, violence, some rough language, and old guys with a food obsession. Narrated by Brian Atkinson.
Brian Atkinson – Resume
Selected Experience
Voice Actor
Sprout Network (PBS Kids): Announcer
SpotRebate/SpotSpiff Instructional Videos: Narrator
Jonathan Stevens Mattress Company: Character Voice
ASTM International Conference: Announcer
HindlePower: Narrator
North Ottawa Community Health System: Announcer
Bryant Behler-Young National Conferences: Announcer
Pet Supplies+ Wilbur Campaign: Characters
Chicago Cubs – Career Builder Voice of Wrigley Field: Finalist
Additional clients/roles available upon request
Comedian
Audiobooks
Sunstone: (40+ Character Voices) Narrator
Cuban Chickie Boom: Noir Narrator
Podcast Producer
Clean Comedy Time Podcast: Producer/Co-Host
Riverside CRC Sermons: Producer
Radio Announcer
WCAL (1995-2000) – On Air Personality/Staff Advisor – Grand Rapids, MI
WQQB/WZNF (1993) – On Air Personality/Promotions – Champaign/Urbana, IL
WTWR (1992-1993) – Evenings and Sports Director – Monroe, MI – Toledo, OH
WSDS (1990-1993) – Morning Drive/Afternoon Drive – Ann Arbor, MI
WAAM (1989-1990) – News Anchor – Ann Arbor, MI
WDGC (1982-1983) – Mid-Day Host – Downers Grove, IL
Feature Film/Television
Strings – Animated Feature: Ayetch
Out of Cinco Films: When Icarus Fell – Vendor #1
Lifetime: The Killers (Speed Freak Killers) – Wesley Shermantine (40s)
On Camera
Fox17: Busy Day Promo – The Boss
ESPN: Big Ten Network – BTN2GO – The Guy
John Kennedy Ford – Car Buyer
Conferences, Conventions, Sporting Events & Meetings
Clean Comedy Time Showcases – Headline/Feature/Host
American Institute of Architects (AIA) Grand Rapids – Awards Galas – MC
Barbershop Harmony Society – Competitions/Concerts/Events – MC
Presbytery of Wyoming – Speaker
UBS Technology Conferences – Speaker
Chicago Cubs – Career Builder Voice of Wrigley Field – Finalist
GCI Internet Conferences – MC/Host/Speaker
Modeling
Theater
Pirates of Penzance – Pirate King – Rose Valley Chorus and Orchestra
WRRP Radio – 13 Voices – Bed of Nails
Oliver! – Bill Sykes – Footlighters Theater
It's A Wonderful Life: Live Radio Play – Announcer, 13 other voices – Footlighters Theater (hear excerpts from It's a Wonderful Life)
Training
Calvin College – Radio Staff Advisor – Grand Rapids, MI
Specs Howard School of Broadcast Arts – Radio/TV/Teleprompter – Detroit, MI
University of Illinois – Theater/Music – Champaign/Urbana, IL
Yale – Theater Studies – New Haven, CT
Special Skills
Announcer, many character voices and accents. Sing and play musical instruments including Harmonica, Saxophone, Electric Bass. Play most sports primarily Football, Baseball, Volleyball, Archery. Stage combat.